Price search results for 4Ft 6 Snooker Table (product close match)
---
Related Products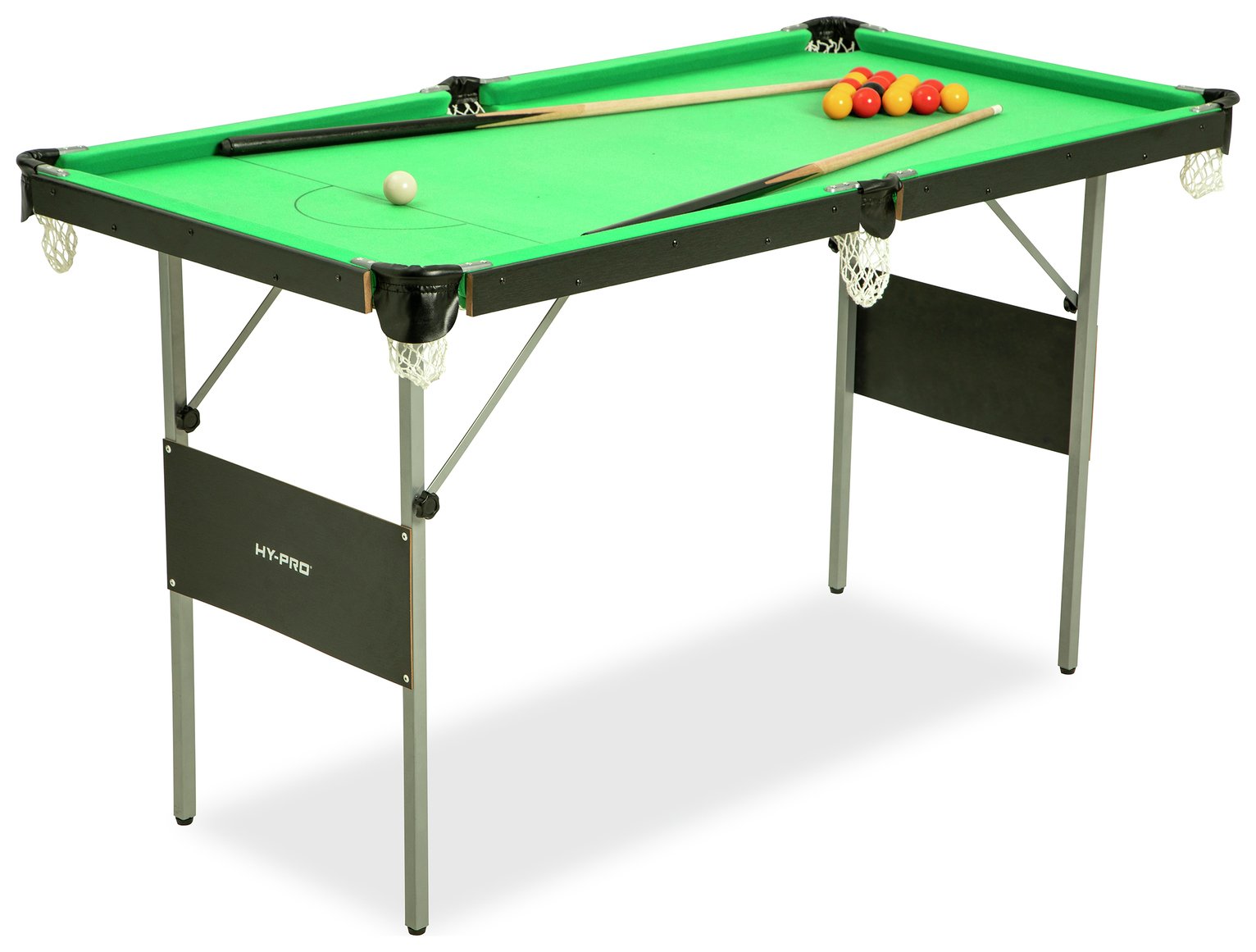 Whether youre a budding player or just looking to challenge your friends and family, the 4ft 6in Snooker and Pool Table is perfect for practicing those skills without having to leave the house. Featuring an easy to assemble design with a convenient fold...
---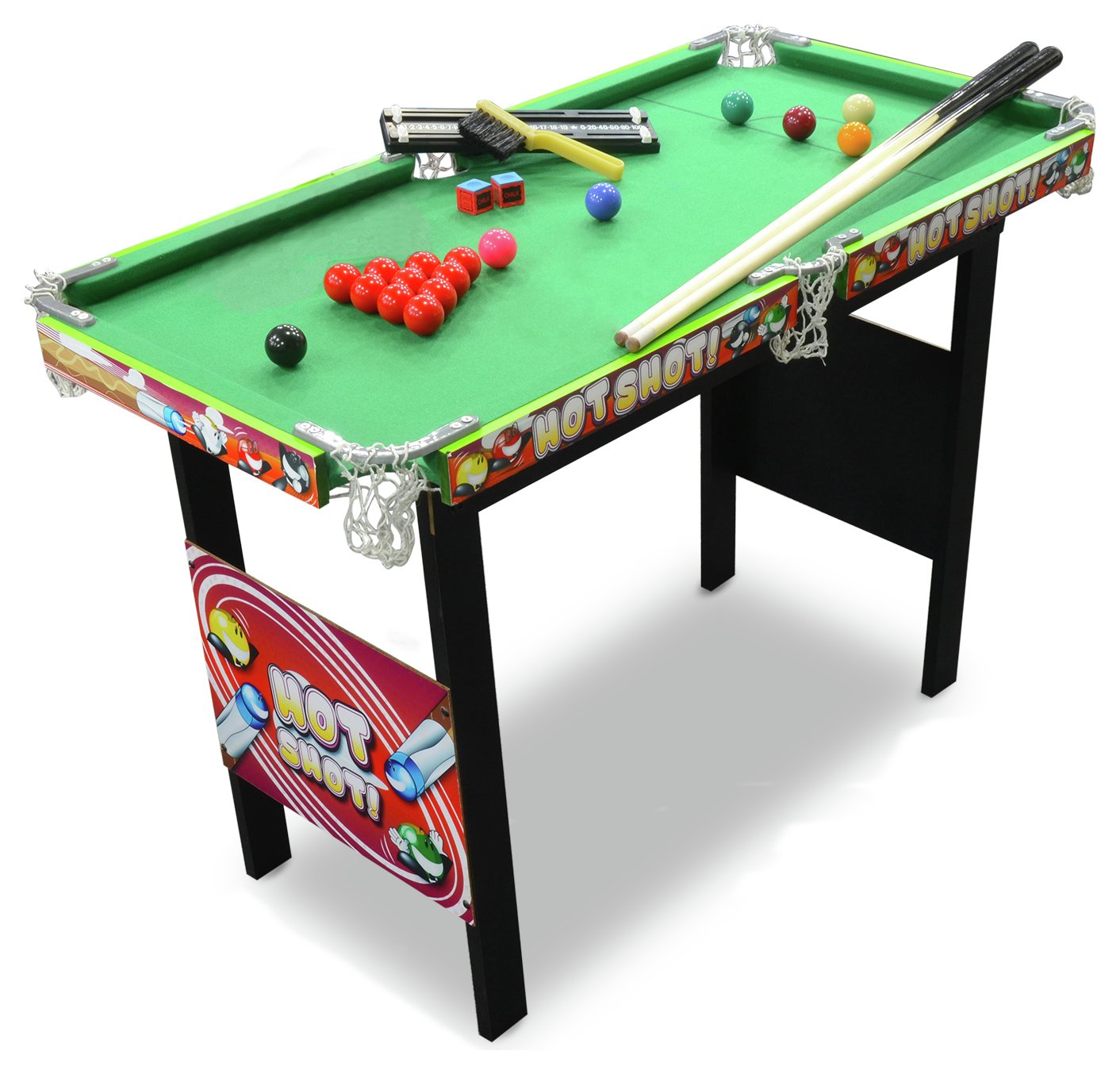 Perfect for keeping the kids occupied, this 3ft Snooker/Pool game table comes with a full set of accessories for the budding player. A unique design with exclusive Chad Valley graphics. Includes 2 snooker cues, 2 chalks, 1 triangle, 1 scoreboard and 1...
---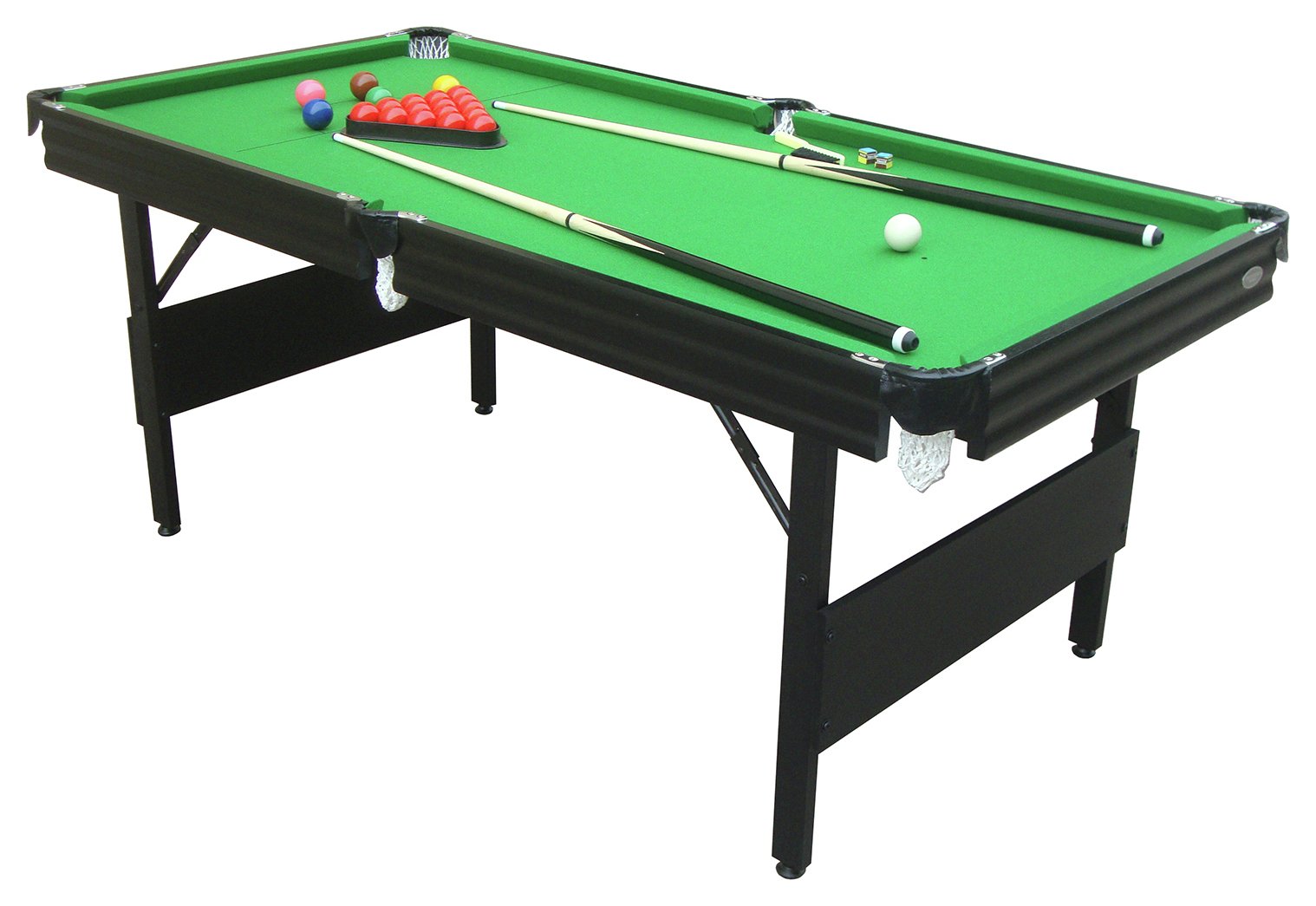 6; snooker table. Folding legs for easy storage. Steel frame, painted black. Supplied with 1 set of 2; snooker balls, brush, 2pcs 122cm cues, triangle. Playing surface is 1.709 metres. NOTE: This product cannot be delivered to Northern Ireland. Supplied...
---
Folding design ,save your storage place. Easy operation, simply assembled required and very easily convert from one game to another,. Compact space saving design with 4 Game options: Foosball, Table Tennis, Hockey & Billiard,. Unbendable chrome-plated...
---
Unique folding leg system for easy storage when not in use. Complete with table tennis game and all accessories. Robust, quality construction. Dimensions: 137cm x 68cm x 77cm (H).
---
Includes: 2 x cues, 1 x set of snooker balls, 1 x set of yellow pool balls, 1 x chalk, 3 x triangles, 1 x cloth brush, 1 x scoreboard. Materials: Metal foldable legs, wooden top. Dimensions: H80.6 x W74.3 x D139.4cm, Ball circumference: 1.5", Pool cue...
---
Includes: Scoreboard, Cloth Brush, Triangle, Chalk, 2 x Cues, Set of 6 red and 6 yellow Pool balls, Set of full colour snooker balls. Materials: Wooden table, cloth top. Dimensions: L119 x W65 x H62cm, Ball circumference - 2.8cm, Cue length: 32". Weight:...
---